About Thurston Engineering
Situated in Saskatchewan and working in Western Canada for building owners, as part of a design team, or for corporations, Thurston Engineering Services provides Energy Management and Retro-commissioning services for existing commercial buildings, Commissioning services for new commercial buildings, Energy Simulation services for in-design and completed buildings, and Greenhouse Gas Management services for buildings and corporations. With professional and accredited engineering personnel, all services can be used to help certify your project for federal and provincial grants, CaGBC/USGBC LEED programs, Green Globes program, Efficiency Manitoba programs, and similar initiatives.
For complex or large projects, we have built a network of professional collaborators to join our team to provide the best expertise. Contact Us to see if our services fit your needs.
Now what we're really about: customer service.
With more than 10 years of experience, our company is based on the belief that our customers' needs are of the utmost importance. We treat your business as if it were our own, and our entire team is committed to meeting those needs. As a result, a high percentage of our business is from repeat customers and referrals.
Team
Thurston Engineering Services is active and involved: in the work we do, in the associations we enlist to, in the community we live, and in the way we live. As such, we have much to share.
Associations
Association of Professional Engineers and Geoscientists of Saskatchewan (APEGS)
Association of Professional Engineers and Geoscientists of Alberta (APEGA)
Engineers Geoscientists Manitoba (APEGM)
American Society of Heating, Refrigeration and Air Conditioning Engineers (ASHRAE)
Association of Energy Engineers (AEE)
Canadian Healthcare Engineering Society (CHES)
Building Commissioning Association (BCA)
Canada Green Building Council (CaGBC), Saskatchewan Chapter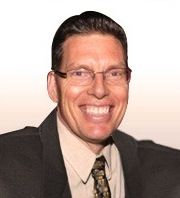 Kevin Thurston, P. Eng., M. Sc., CEM, CMVP
Principal and Owner
Kevin Thurston is a high energy, driven, passionate but disciplined individual that leads commissioning and energy management teams to provide the best possible value for the client. His varied experience and impressive credentials back up his character and yield a positive addition to every team.
Kevin is an entrepreneur with an interesting résumé: graduating from Mechanical Engineering, Kevin pursued a decade long career detecting submarines in the Canadian Air Force (while obtaining a Master's of Science in Oceanography and Acoustics and representing the Force's national basketball team), settled down with a family and started an at-home business promoting natural health and products, and finally returned to his education in providing consulting services specializing in Commissioning and Energy Management.
Kevin is a registered Professional Engineer with APEGS, a registered Certified Energy Manager, Building Energy Professional, Certified Sustainable Development Professional and Certified Measurement & Verification Professional with the Association of Energy Engineers, President of the Western Canadian Chapter of the Building Commissioning Association, an ASHRAE member and a member of the Canadian Healthcare Engineering Society. Even with all of these credentials and a strong team, Kevin is very hands-on with every project and with every commissioning check, climbing ladders and collecting thermographic data. Kevin is also active in his community organization, is committed to his family and his own health with the goal of feeling better with each birthday, and enjoys coaching numerous youth basketball teams.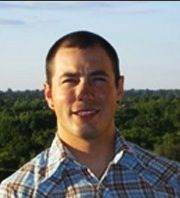 Ryan Basaraba, P. Eng., CEM
Commissioning Agent and Energy Engineer
Ryan Basaraba is a dedicated, well-rounded and personable individual working in all services of commissioning, energy management, energy simulation and greenhouse gas management. His practical knowledge and experience in building systems ensures his findings and recommendations are valuable and realistic.
Ryan is a freethinker that obtained his Mechanical Engineering degree and then spent time in retail, in helping out friends in their pipe-laying business, and in residential and industrial construction before beginning his career in engineering consulting. First attracted by the practical work of on-site commissioning, Ryan was quickly writing field reports, projecting workloads, and becoming a valued client liaison and project leader.
Ryan is a registered Professional Engineer with APEGS and a registered Certified Energy Manager. He has training in heating, ventilation and air conditioning design with ASHRAE, and has training and much experience in air balancing and thermography. However, as he will say himself, he is much more interesting than shown on paper: as one example, Ryan has a strong sense of social responsibility that drives him to volunteer math tutoring services, or just his time, with youth.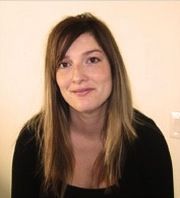 Cindy Perrot, P. Eng., CEM
Energy Simulation Professional and Energy Engineer
Cindy Perrot is knowledgeable, practical and perceptive, primarily providing energy simulation and greenhouse gas management services. Her attention to detail and analytical skills make her a natural to deliver thorough and accurate results, along with valuable suggestions, to design teams and building owners in their energy saving initiatives and in their NECB permitting process.
Cindy started out as a theorist, obtaining her Engineering Physics degree. She immediately pursued a consulting career, finding a need for energy engineers — in auditing existing buildings, and in simulating new or in-design buildings. Through that work and previous summer work with a heating equipment manufacturer, she gained a basis of practical knowledge for energy design in the Prairies that added to and focussed her theoretical findings. Further, combining a theoretical education and practical work experience results in a problem solver that can focus the fuzziest problem.
Cindy is a registered Professional Engineer with APEGS, a Certified Energy Manager with American Energy Engineers, and a member of the (now defunct) CaGBC's Experienced Modellers List. She has training in energy simulation, greenhouse gas management, and leadership. While most work is in analytical areas, Cindy enjoys working with people, studying and teaching yoga, and discussing human topics with anyone who shares the same interest.